Manchester City v Everton. The Everton Forum preview
Okay, we haven't started the season firing on all cylinders, but look, it's 4 games played, 4 games won and 0 goals conceded.
If last Saturday's grinding 1 nil victory against Stoke proved to be as expected, Thursday night's win against Hadjuk Split showed signs of giving us the exciting attacking football we've been craving.

In truth it was a match that should've seen Everton dish out a spanking after a sparkling first half but, in the end, it just wasn't to be.
Whilst the first half against the Croatians showed us that this Everton team can attack as a unit and create openings, the second period reiterated the point that we are still a side early into our season with many new faces who still lack consistent fluency together.
Anyway, it was a win-to-nil so Ronald Koeman will take that with both hands and move on to the next challenge (and it will be a challenge).
It's Manchester City away, it's Monday night at 8pm and it's live on Sky Sports.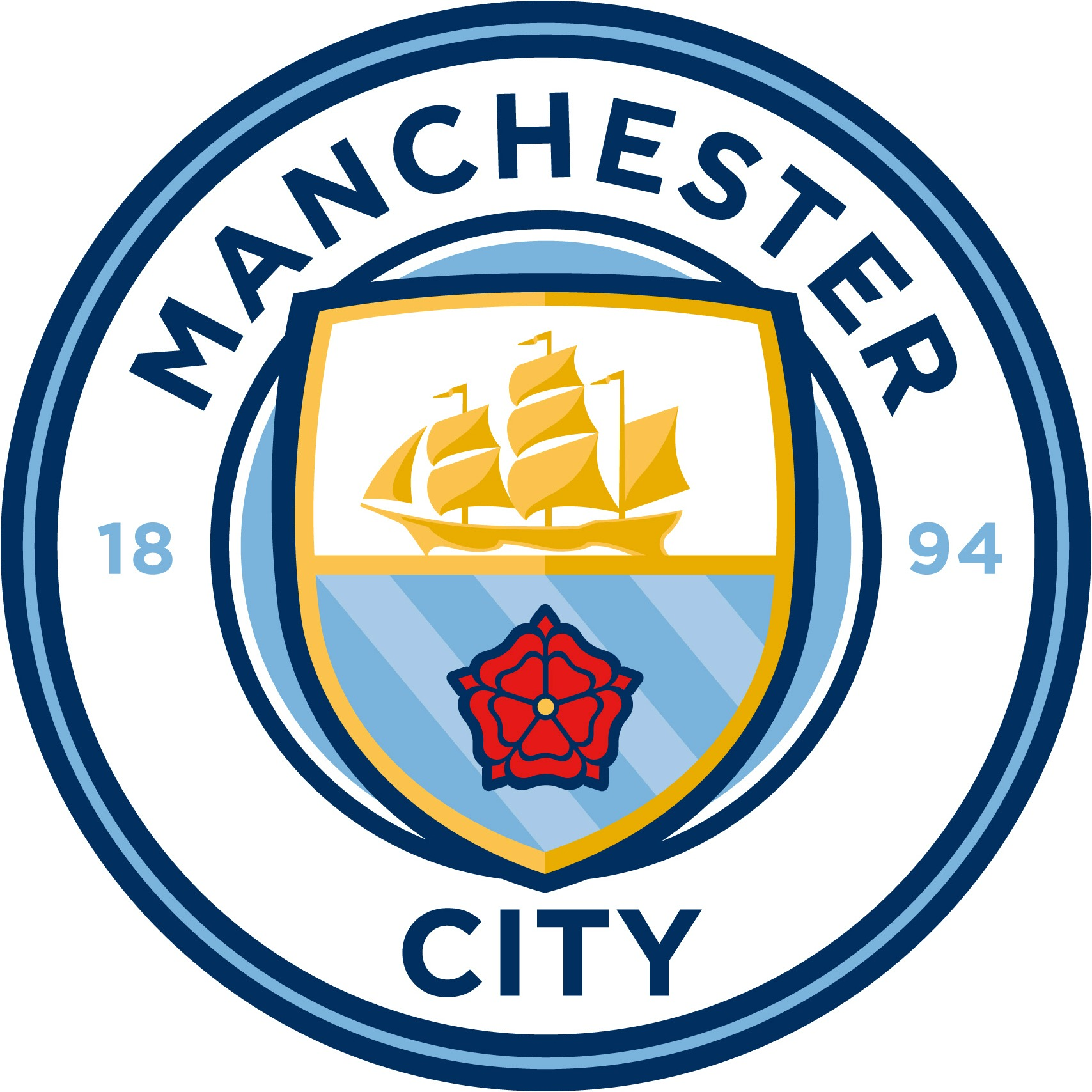 City
We didn't really learn much from Manchester City's first match this season.
It was a nice sunny Sunday afternoon on the South coast, Brighton gave it a decent go on their big day in the big time, but ultimately, as expected, the class of Manchester City saw them through to a comfortable 0-2 victory.

As usual City dominated all the statistics; 78% possession, 14 attempts on goal, 10 corners and multiple chances to put a lesser side to the sword.
But really, it wasn't anything new. Last season City bossed the ball in nearly all of their matches, they had lots of chances in just about all of their matches and usually they found themselves being too strong for most opposition teams.
Yet, it's not all perfect. Too often this City side wasted opportunities at goal and too often they found themselves lamenting their lack of defensive solidity.
In fact, our match at the Etihad Stadium last season was almost a perfect example of City's frailties. Blues will remember Romelu Lukaku scoring a great goal on the break, beating 3 City defenders like it was nothing and Maarten Stekelenberg saving 2 City penalties. If we're being honest, City battered for long spells that day, they should've won but didn't and ultimately it was those results that cost City a serious crack at the league title.

So what do City need to do to improve this season? In my opinion, 2 fundamental things; they need to tighten up defensively and they need to be more clinical in front of goal.
It sounds crazy to say City need to be more clinical in front of goal with the attacking talent they have, but last season (and even last week) they weren't hitting the net enough for their weight of chances. Often they'd go 2-0 up against the lesser sides and fill their boots but when games were close, too often we saw City players fluff their lines in front of goal.
They say it's your defence that wins you titles and well, defensively, City can look absolutely all over the place at times.
Whether it's their keeper flapping at crosses, their centre halves taking unnecessary risks (that's you, John Stones) or their full backs being weak and out of position – you always feel City can be got at.
I watched the Brighton game last week and even though City had a measure of control for the majority of the match, they still looked edgy at the back when Brighton had the odd foray forwards.
At Brighton we saw City start their new goalkeeper Ederson for the first time in a Premier League match. In front of him was a back 3 of Otamendi, Stones and Kompany, who had Walker and Danilo playing either side of them as attacking wing backs.
Whilst those 6 names might look good on a game of Football Manager, the reality is there are 3 new players there, 2 players prone to mistakes and a player who often struggles for fitness. In time they may form an effective defensive unit but right now they're still getting to know each other and what the City manager, Pep Guardiola expects from them.
If Everton are so bold as to have a go on Monday night I believe they can get some joy from this City defence. The first problem, however, will be getting the ball to have that go at this City back line because the Manchester City midfield with the ball at their feet is, for me, the best in the league.
At it's base is the Brazilian workhorse Fernandinho and in front of him are the two maestros; David Silva and Kevin De Bruyne.

If Guardiola doesn't fancy one of those, he can call upon the great experience of Yaya Toure or the promise of the new boy, Bernardo Silva.
Then there's the City forwards; Gabriel Jesus, Sergio Aguero, Leroy Sane and Raheem Sterling. They might miss some chances (yes, even Aguero) but there's just so much to deal with.
It'll be interesting to see if Guardiola persists with a 352 shape for this match and the rest of the season. Looking at his summer transfer business, with so much thrown at the wing back positions (which make this formation work) I think 352 may be the City 'Plan A' this season.
Whatever team and system Guardiola goes with on Monday, City's players will retain the football excellently. It's likely they'll have over 60% possession, so the key from their perspective will be to make use of that by moving the ball quickly to try and find gaps in what (we hope) will be a resolute Everton defence.
If City play at that high tempo and their forwards make plenty of intelligent runs to drag the Everton defence about, they'll feel confident of winning this match.

The Toffees
Play on Thursday, have a couple of days rest and play again. It's not easy, all this Europa League lark.
Are we going to be up to the challenge? To be honest, I really don't know and let's face it, the Premier League matches impacted by our Europa League play-off games couldn't really be tougher. This week it's Man City, next week it's Chelsea and obviously, both are away from home.
It's going to be 1 hell of a week for us, both on the pitch and off it, where transfer business remains to be conducted (We HAVE to sign a striker to lead the line and somebody who can fill in at left back).
I've seen some people suggest that a Monday night fixture is good for us here which, really, is only partly true; whilst we do have an extra day's rest after Hajduk at home, we also have one less day's rest to prepare for the more gruelling trip to Croatia. It would've been better if we had Chelsea on the Monday night after away trip but let's face it, we are but slaves to Sky Sports.
Anyway, I'll move away from scheduling rants (I don't want to sound like a certain German manager with questionable teeth after his side lost to Wolves at home) and back onto this match.
Our best win under Ronald Koeman so far came against this opposition last season.

It was a day when the 4-0 scoreline probably flattered the blues but we did exactly what you need to do against this Manchester City team; we condensed the pitch, we didn't panic when they had the ball, we didn't let them in behind us and we took our chances when they came along. The game plan was executed to perfection.
If we're to get anything from Monday night we'll need to do the same as we did that day. It's important that the lads understand that Manchester City will have the majority of the ball, they will try and use their pace to get in behind us and run at us in the box, they will have sustained periods around our penalty area and they will almost certainly carve out at least a couple of good chances each half.
What Everton need to do is sit deep and defend our penalty box as a tight unit. We need to keep the City players in front of us and minimise the room they have to get in behind because if they get away and through on goal, I don't think we have anybody quick enough to catch them.
To execute what will be a defensive game plan, I think we'll see Ronald Koeman select 3 centre halves here (probably Jagielka, Keane and Williams) with our full backs (Baines and either Holgate or Martina) staying deep to give us a back 5 when City have the ball.

Whilst those defenders will need to stay compact, concentrated and resolute our defensive midfielders Idrissa Gueye and Morgan Schneiderlin will be vital in slightly different ways.
The job for Morgan Schneiderlin will be to shield the back 4, read the play, impose himself physically and use the ball efficiently when he gets it from the central defenders. For Idrissa Gueye, the job will be to use his energy and his tenacity to hunt the ball in a pair with either Tom Davies or Davy Klaassen, who as usual, will need to put a real shift in.
In front of the midfield we'll see Wayne Rooney, who I'm sure will be eager to score his 200th Premier League goal against his former Manchester rivals.
Whilst I do worry that we could be running the risk of burning Rooney out by starting him every game and not substituting him, we are low on experienced attacking options and the knowhow the man brings to us in big games is unrivalled.
With this in mind, I'd expect to see Rooney using that nouse to win dead balls in City's defensive third. With the prospect of 3 central defenders to aim for, corners and free kicks whipped into the box against a suspect City defence could prove profitable for us in this match.
There is the possibility Rooney could start the game up front, as he did against Hajduk on Thursday, but I personally feel we'd be much better served by playing somebody to provide us with an out ball, allowing Rooney to muck in deeper as he so often does.
To give us the out ball we'll need, I think we'll see Dominic Calvert-Lewin, unless Sandro Ramirez is deemed fit to start. Both are young with plenty of running in them so they'll be let loose to chase, hassle and harry the City defenders whenever they can.
Whilst this is likely to be a match that Koeman set us up to contain first and foremost, it's going to be important that we still give City something to think about defensively.
In a strange way, it's actually this part of the task that worries me more than our ability to defend at the Etihad for long periods. I think we've improved our defensive unit nicely this summer but there's no getting away from the fact there's still a Romelu Lukaku-shaped hole at the top of the pitch for us.
In previous years at these tough away games, we've been able to use Lukaku's strength pace and power on the counter to keep opposition teams honest. This time around we won't have that and I worry the ball will just keep coming back to us until our dogged defence is eventually broken.
Without the pace of a Lukaku or a Bolasie, it's possible Koeman might look to Ademola Lookman here for counter-attacking but I feel he's more likely to be an option we see from the bench.
Although Ronald Koeman will have new £40-45m signing Gylfi Sigurdsson available for this match, I'd be really surprised if we saw him from the off against City. The Icelander admitted on Friday afternoon that he probably isn't ready for 90 minutes but I'd still expect to see some sort of a cameo from him.
If the game is still in the balance in the last 20 minutes and we do get a set play around the penalty area against this City defence, Sigurdsson certainly wouldn't be a bad man to have standing over it.

Overall though, I think this is a match that we may struggle in because we lack the goal threat to keep City honest. I think they'll see us as a good team who'll be strong at the back and hard to break down but they'll be confident in their abilities to score a couple of goals to beat us.
I predict a battling Everton effort, but a tight defeat by 1 goal. I hope the blues (presumably wearing the new dark away kit for the first time) prove me wrong!
My projected Everton team for this one is: Pickford, Holgate, Jagielka, Keane, Williams, Baines, Gana, Schneiderlin, Klaassen, Rooney, Calvert-Lewin.
Finally, the match will be refereed by Bobby Madley.
If anyone fancies a bet, this is a fixture City often win a penalty in. Off the top of my head, this fixture has seen City awarded 5 in the last 5 years (2 last season, one in 2014, one in 2013 and one in 2012) and this referee isn't shy to award them.
COYB!