It's Slip Day tomorrow so lots of things to plan. Got all the family coming round. It's always a stressful time of year, what with family members who don't get on and what not but it's a special time so you just have to get on with it. I always feel quite philosophical at this time of year. It's a chance to take stock and think about where you are and where you're going - to appreciate the simple things in life and think about those less fortunate than you.
Anyway the cake's baked and ready for the party.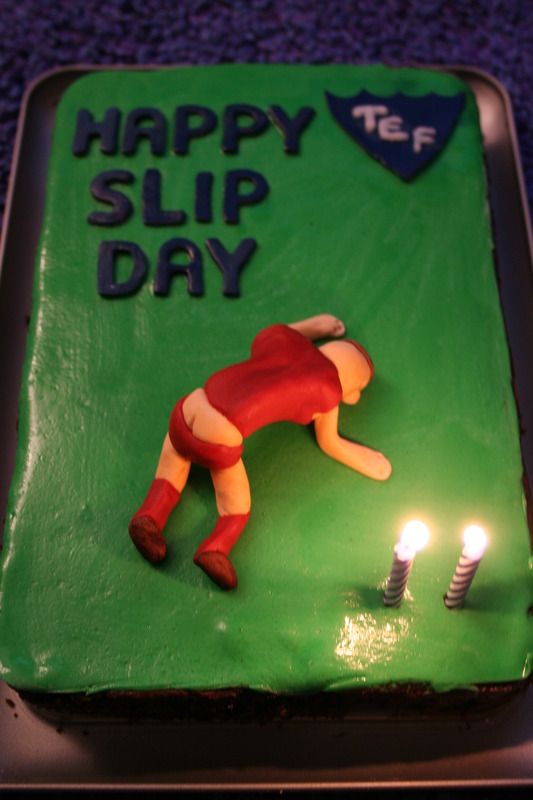 Ingredients
120 g plain flour
65 g ground almonds
100 g butter
3 eggs
10 bags of sugar (this cake tastes so so sweet you actually can't believe it happened)
2 teaspoons baking powder
150 ml milk
Vanilla (optional)
Baking instructions
Bake at 180 (160 fan) for 24 years. Just seconds before the cake is ready and you can almost taste the sweet sweet flavour of success, open the door, take the cake out and slip on the kitchen floor allowing the cake to smash all over the deck. Remember the moment and cry for the rest of your life. Die.
Better go. Lots to be getting on with. And remember, no matter how shit things get we'll always have slip day.